Are you interested in getting more involved with Redeemer Lincoln Square? We need dedicated individuals to serve with our various teams and ministries.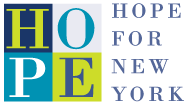 Hope for New York is Redeemer's partner for mercy and justice outreach to the city. HFNY provides volunteer and financial resources to more than 50 non-profit organizations serving poor or marginalized populations in New York City.
The Short-Term Missions ministry coordinates trips to work alongside international church plants and missionaries to assist and serve them in whatever capacity is needed. These trips involve activities such as microfinance and teaching initiatives, Faith and Work conferences, medical work, disaster relief, construction and more. However, it needs to be emphasized that Missions does not operate as a Humanitarian organization and not all trips contain a mercy ministry component. Rather, we seek to encourage and support the work of the international church and engage the local culture and strive to learn from it.