Jenni Bounds
Director of Children's Ministry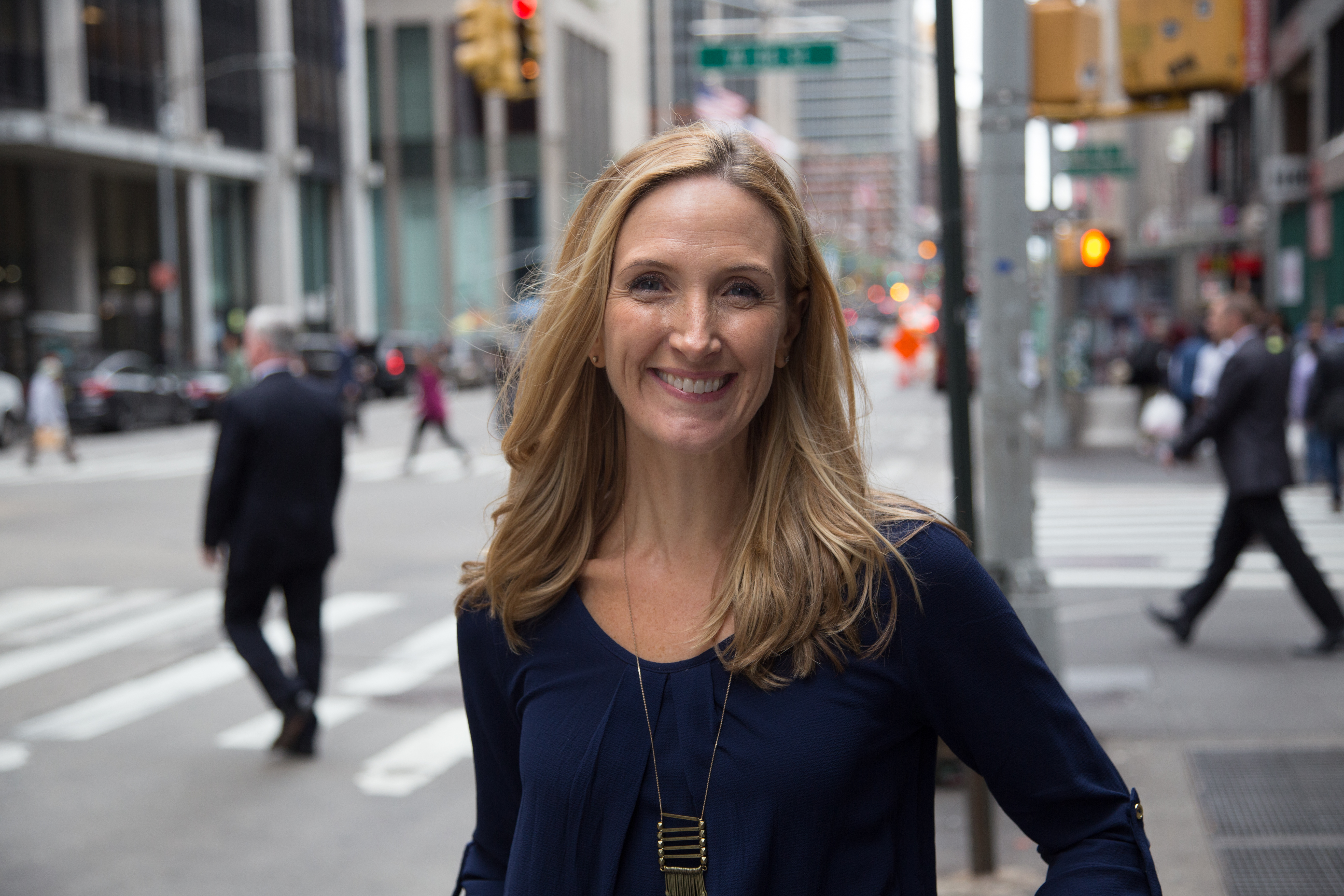 Jenni grew up in a small town in the mountains of northern Idaho. After graduating with a degree in voice performance from Furman University, she moved to NYC (and the UWS). She intended to stay for only 6 weeks—but that was 20 years ago! She's worked steadily as an actress, singer and model in theatre, film and TV, and as a makeup artist in between. Jenni has been an active part of Redeemer since moving to the city, and even met her husband, Brent, in a Redeemer Community Group. When she's not chasing after their three sons, Griffin, Wyatt and Sawyer, she's an avid half-marathoner, event planner and tennis player. As our Children's Ministry Director, Jenni helps foster an environment in which parents, families, youth and young professionals desire to share in the lives of young children and teach them about the gospel. "I love gathering people into community and connecting to others," says Jenni. "My role on the LSQ team is to gather people into Children's Ministry and connect them to some of the youngest members or our larger Redeemer community. How cool is that?" Jenni's favorite Upper West Side restaurant: "The Mermaid Inn—their fish tacos are the BEST!"
Anthony Bradley
Theologian-in-Residence
Dr. Anthony Bradley is professor of religious studies and director of the Center for the Study of Human Flourishing at The King's College and serves as a research fellow at The Acton Institute. Dr. Bradley holds a Bachelor of Science in biological sciences from Clemson University, a Master of Divinity from Covenant Theological Seminary, a Master of Arts in Ethics and Society from Fordham University, and his PhD is from Westminster Theological Seminary.
Dr. Bradley lectures at colleges, universities, business organizations, conferences, and churches throughout the U.S. and abroad. He studies and writes on issues of the covenant theology, criminal justice reform, youth and family, poverty, education policy, social ethics, and race in America.
As LSQ's Theologian-in-Residence, he will share his areas of expertise with our church family by preaching, teaching, reviewing and writing Catalyst and other discipleship curriculum and helping our staff and church leaders understand what it looks like to be a church not for ourselves, but for others — in our neighborhood and throughout the city.
Jen Columbia
Curriculum Manager
Jen grew up outside of a little town in western Pennsylvania. After graduating from a small liberal arts college (Houghton College) with a degree in Educational Ministries, she moved to the Bronx to join a local church and work in a men's shelter. She quickly found education to be a better fit, and began working at a large public school in the Bronx (it had more students than her entire college). While teaching in the Bronx and earning her Masters in Urban and Multicultural Education, she met the man who would one day be her husband, and began attending Redeemer with him. Becoming the Curriculum Manager for the Children's Ministry at Lincoln Square has allowed Jen to combine her training and experience, with her love for Jesus and children. She is so excited to see the next generation learn about the Lord and teach them to serve him in the city she loves. She and her husband Mike now live in Harlem with their three children: Grace, Ellie and Calvin. Jen enjoys coffee, games, everything Central Park and planning fun adventures for her family.
Graham Girard
Interim Community Group Manager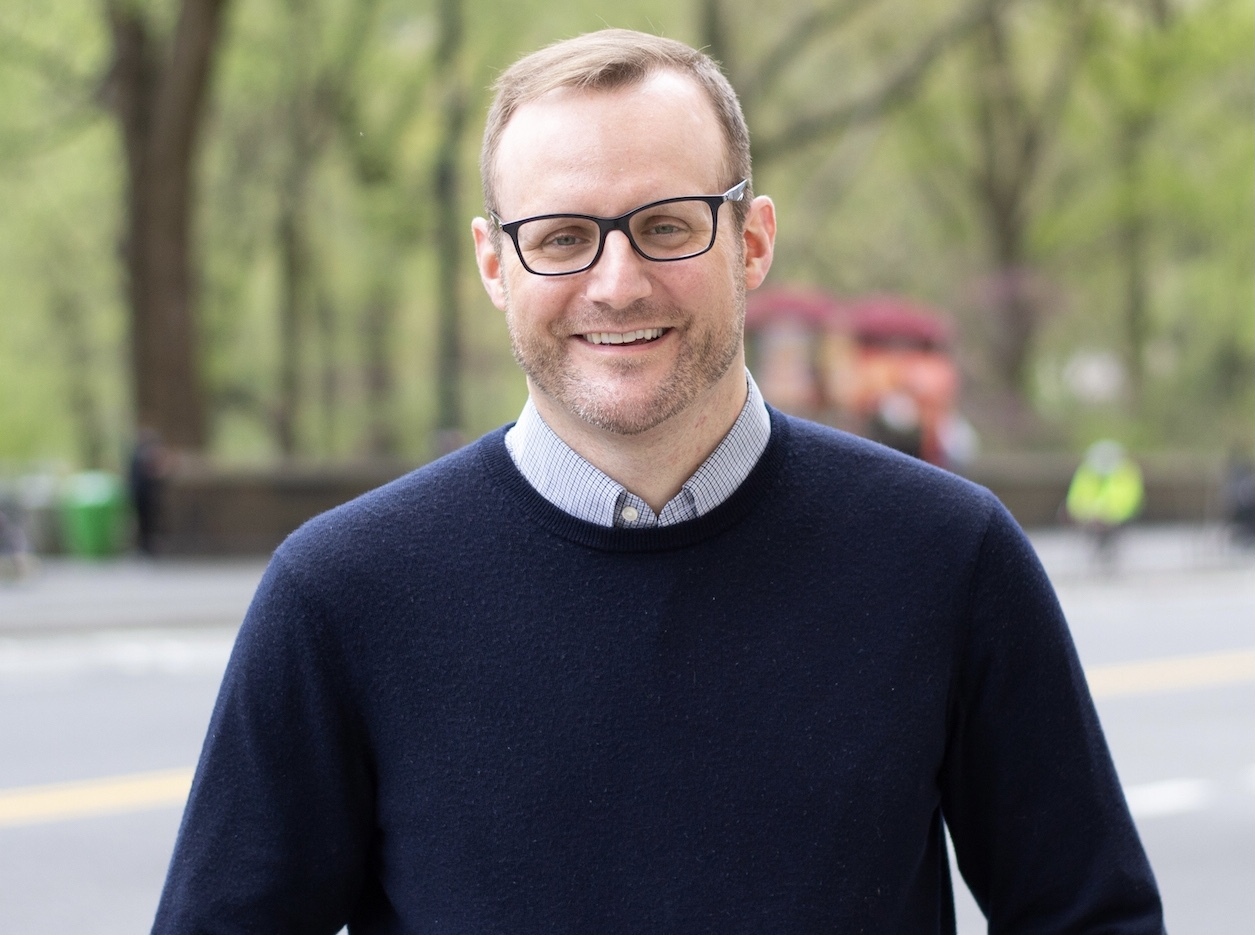 Graham moved to NYC in 2010 to continue his career in the music industry. Long story short, God called him to be a Christian and serve Him instead.
During that time, he obtained a BS in Business Administration with a minor in Biblical Studies from Nyack College. He also began attending Redeemer Downtown in 2013 and began leading a Community Group as well as becoming a CG Leader Coach.
In 2017, after much discernment, he began attending Reformed Theological Seminary (RTS) in NYC to pursue a calling in vocational ministry and will graduate in Summer 2021. He is currently "under care" of the Metro NY Presbytery as he pursues ordination.
You may recognize him from leading worship at LSQ occasionally but his fundamental role at LSQ is to walk alongside and serve the LSQ CG leaders as they faithfully serve and lead their respective groups.
Graham lives in Carroll Gardens in Brooklyn, NY with his wife Karen and enjoys watching soccer in his free time.
Drew Hall
Communications and Generosity Manager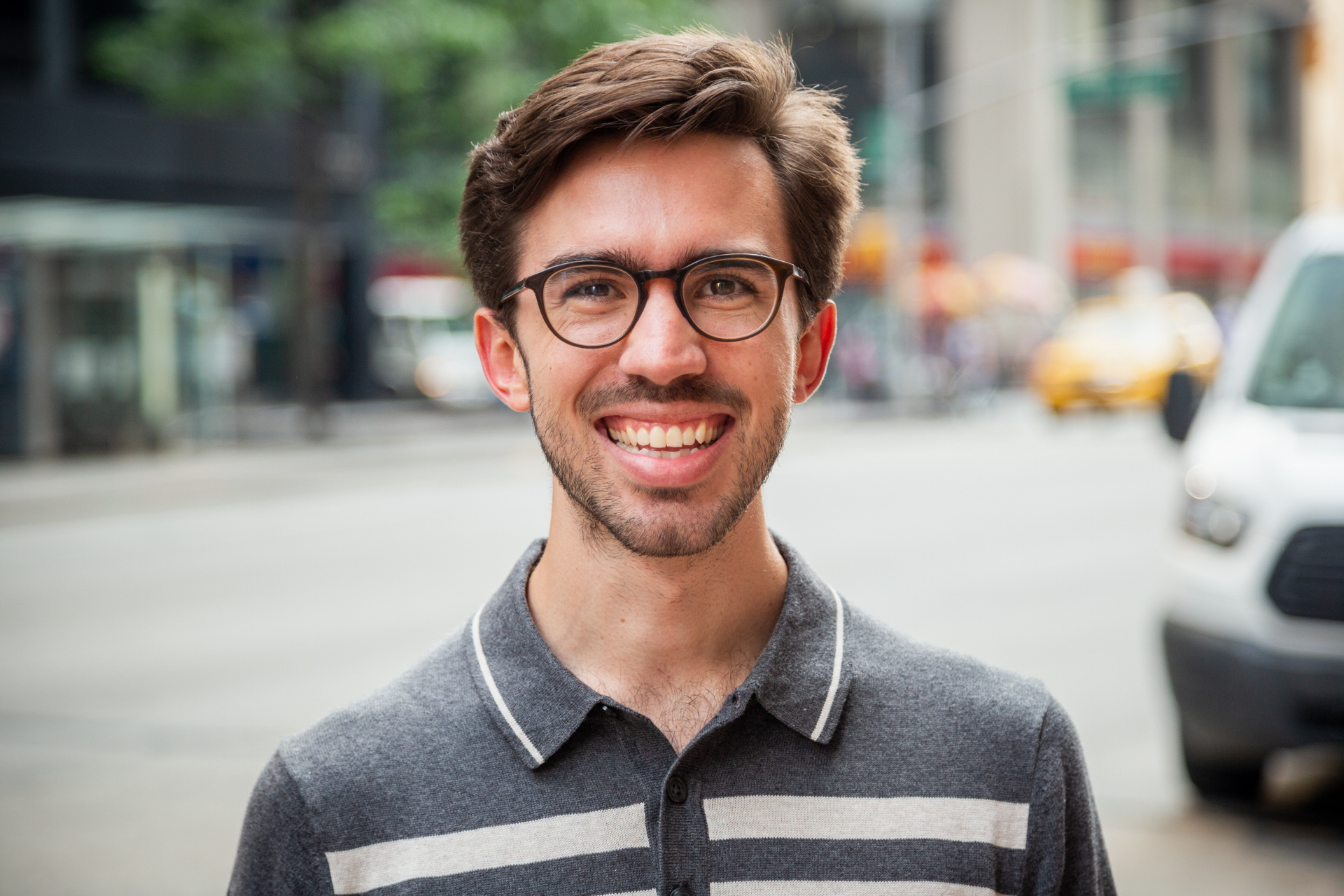 Drew is a Mississippi native, who moved to the city in 2014 after receiving a bachelor's degree in marketing and entrepreneurship from Samford University. Prior to joining staff, he worked at Warby Parker and Collectively, focusing his efforts on customer experience, social media and influencer marketing. He lives on the UWS with his wife Kate and enjoys running in Central Park, seeing Broadway shows, and exploring new coffee shops and restaurants. As LSQ's Communications and Generosity Manager, Drew oversees our communications strategy and multi-channel editorial calendar, he provides Sunday worship planning support to our Pastoral team, and he works on generosity and stewardship initiatives.
Carolann Hicks
Director of Hospitality and Connections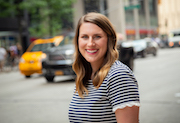 Carolann started working at Redeemer on the Rise Campaign in 2015, and in 2018, she joined the LSQ team. Carolann is a strong extrovert and loves having the opportunity to meet and connect with newcomers in the LSQ community, as well as care for and invest in all those who faithfully serve at our church. Carolann has loved cities her entire life — she grew up in Prague, Czech Republic (unbiasedly the most beautiful city in the world) and lived in Chattanooga, Tennessee (nicknamed the Scenic City) before moving to the greatest city in the world, New York City in 2014. After graduating from Covenant College, she served as a Youth Director at First Presbyterian Church, Chattanooga for six years. She currently lives in Harlem with her husband, Trey. They love exploring the city, cooking delicious meals, playing games and inviting friends into their home.
Matthew Jermiason
Operations Coordinator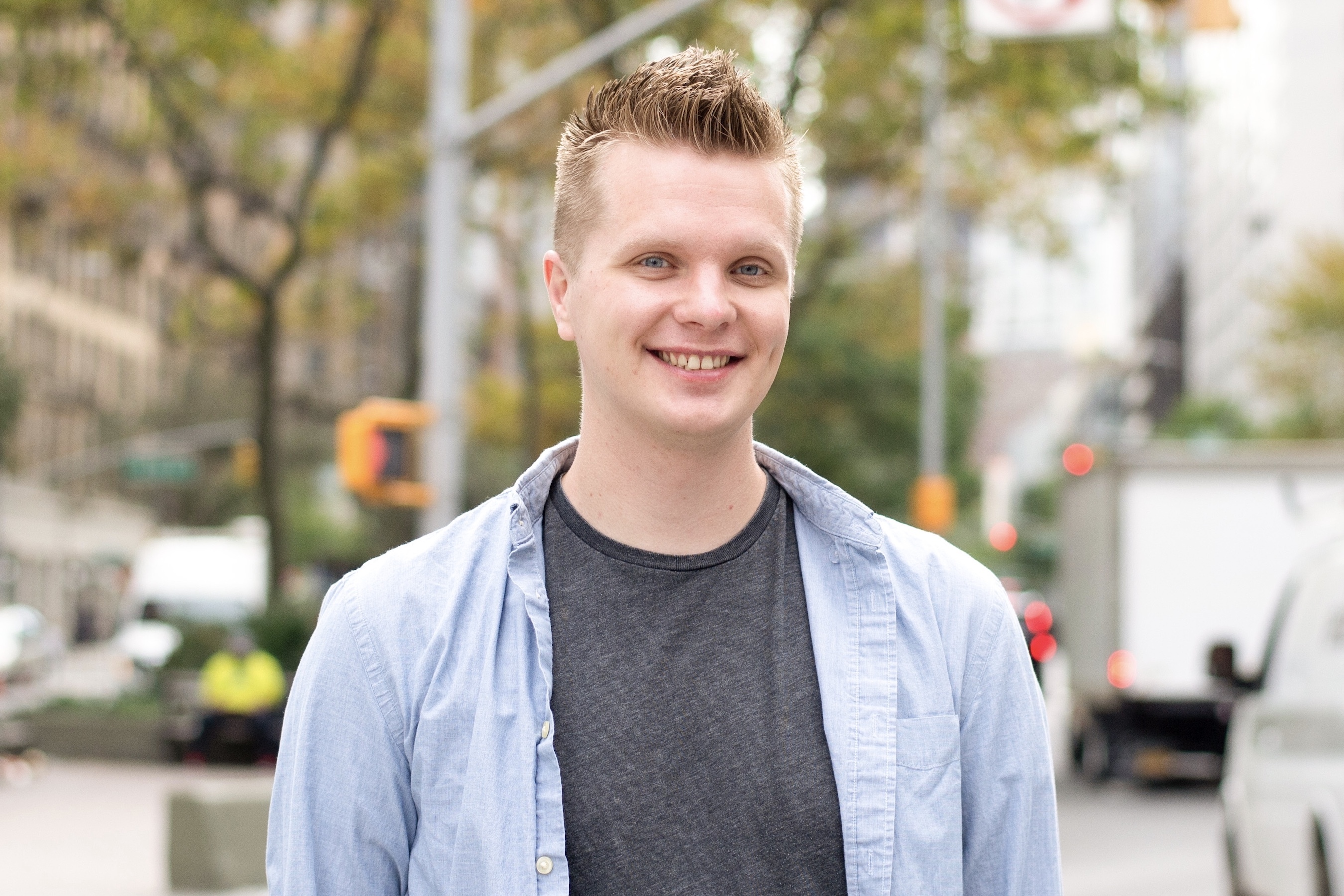 Matthew grew up in North Dakota and moved to New York City in 2018 after receiving his Master's degree in Trombone Performance at Bowling Green State University. Matthew frequently performs in jazz clubs, symphony halls and on street corners throughout the city. He loves attending live music performances from the New York Philharmonic, Metropolitan Opera or any Broadway show. Matthew has a huge passion for hands-on creation and behind-the-scenes management to build memorable experiences. As LSQ's Operations Coordinator, Matthew oversees a team of operations staff, provides a safe environment for worship and facilitates the creation of Sunday services and other LSQ events.
Michael has been a part of Redeemer life and ministry from its inception in 1989; and with his wife Sara and daughters Lucy and Kate, they started Redeemer Lincoln Square in April 2017. He went to NYC public school for both elementary and middle school and attended Vanderbilt University for his undergraduate work. After working at London City Mission and New Life Fellowship in Queens, he attended Gordon-Conwell Theological Seminary, receiving both an M.Div and a Th.M in Apologetics magna cum laude. He served as Pastor of Community Life at Citylife Presbyterian Church in Boston before returning to the city to start a new Reformed University Fellowship. His Ph.D. is from the Vrije Universiteit Amsterdam in Computational Linguistics applied to Historical Theology. Sara is a Pediatric Nurse Practitioner working in school-based health in Harlem.
Cassidy McCowan
Ministry Coordinator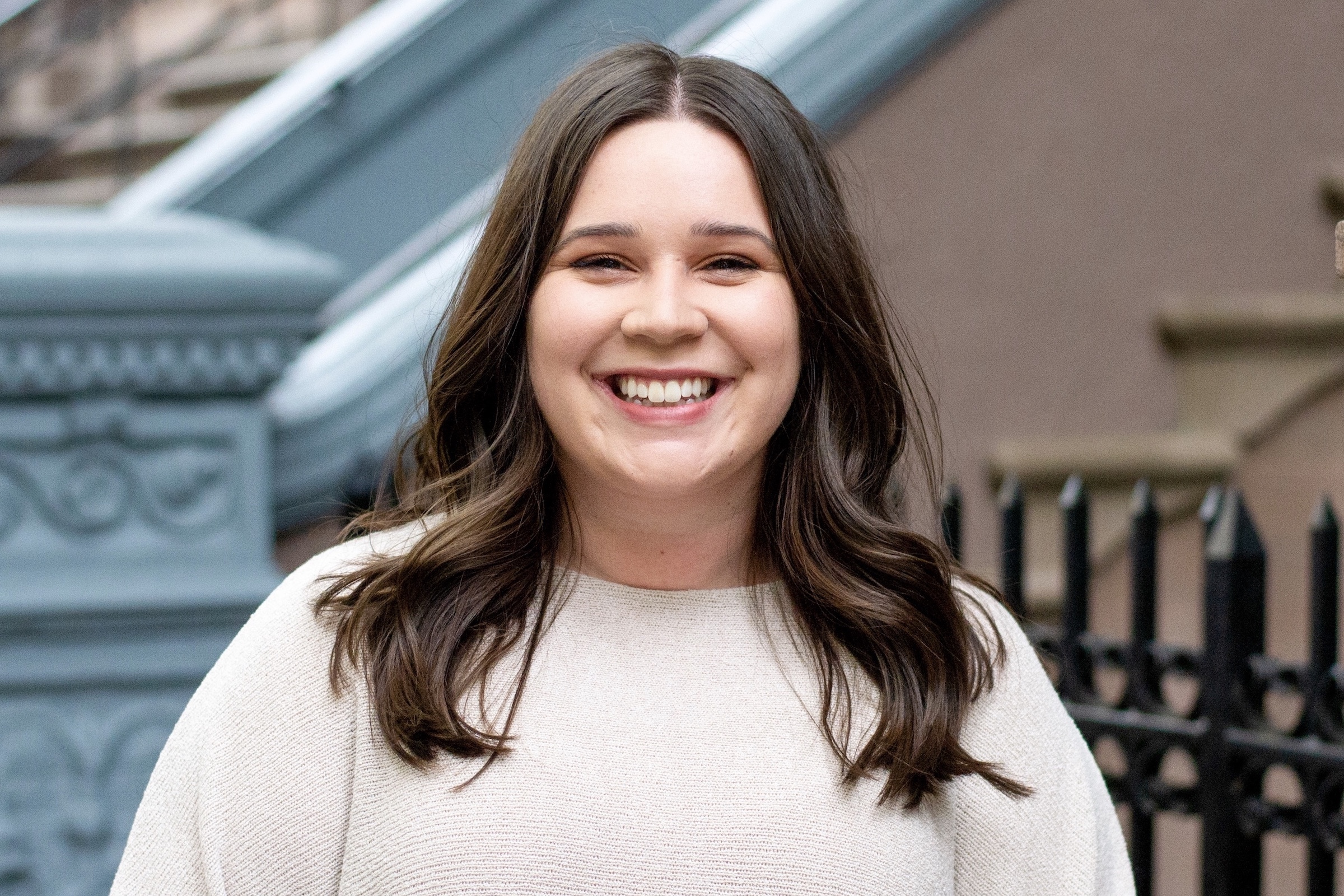 Cassidy is from Texas and moved to New York City in 2017. She attended Tarleton State University where she received a bachelor's degree in Administrative Systems and Secondary Education. She first moved to New York for an internship, not expecting to move here permanently, but instantly fell in love with the city and people. You can find Cassidy always searching for new restaurants and coffee shops to try and exploring different neighborhoods. Thus, Cassidy is the person in your friend group that always has suggestions for where we should go for dinner. As our Ministry Coordinator, Cassidy plays an integral role in office management, administrative support and communications execution.
Bruce O'Neil
Assistant Pastor
Bruce was born in Los Angeles but was raised in Alabama. He graduated from Auburn University with a B.A. in Political Science and a B.S. in Education, and he also has an MDiv from Reformed Theological Seminary and a DMin from New Geneva Theological Seminary. He wrote his dissertation on "Reclaiming the Role of Elder as Shepherd."
Prior to full-time vocational ministry, Bruce taught history and government in a public high school. He has since spent the last 25 years serving as a pastor at three churches in Tennessee, Alabama and Maryland. Bruce and his wife Kathy have three grown children — Sarah, Mike and Matt — and seven grandchildren. They have fond memories taking weekend trips to the city, filling their time with Broadway shows and dining at as many restaurants as possible on a quest to discover the best cheesecake the city has to offer. Bruce also enjoys golfing, reading, visiting museums and having long dinners with friends.
In his role as Assistant Pastor, Bruce will support congregational growth and care in a number of ways, including further developing our pathways for discipleship and overseeing the LSQ Diaconate.
Taylor Simmons
Youth Coordinator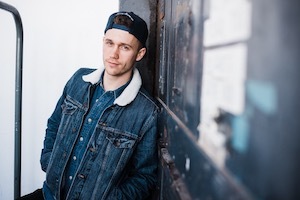 Taylor Simmons hails from Southern California, and moved to New York City in 2015 with his wife Gabi. Both he and Gabi began attending Redeemer in 2017, ultimately working in the Children's Ministry and with Vacation Bible School for Redeemer West Side. Taylor is an actor, singer and dancer, and that profession has taken him all over the country and the world. When he is not performing, Taylor has been able to work with youth as an educator, mentor, choreographer and director. He is an avid football and basketball fan, burrito lover, and has been working on a goal of visiting all 62 US National Parks with his wife! His favorite things about New York City are dollar pizza, exploring the countless museums and a warm Levain cookie! As LSQ Youth Coordinator, Taylor looks to bring NYC youth together and provide them with an outlet to grow in and take ownership of their faith and express themselves free of judgement. He always tries to find the positive in every situation and shares it with others!
Gabi Simmons
Children's Ministry Coordinator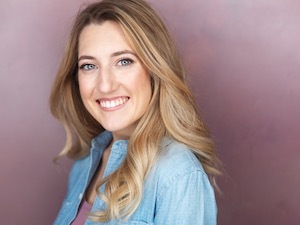 Gabi is so excited to serve as the Children's Ministry Coordinator; you may recognize her from serving on the Livestream team and the Worship team as a singer!
Gabi and her husband Taylor have lived in NYC since 2015, but over the past six years have also traveled across the country to perform in shows, explore National Parks, and live in a tiny home in a van. Gabi has worked with kids in a myriad of capacities including as a teacher, children's theatre director, a nanny, and with Redeemer West Side Children's Ministry. Her favorite coffee spot on the Upper West Side is Solid State Coffee—smoothest iced oat milk latte in the neighborhood! Fun fact: One of Gabi's dreams is learning to surf on the waves in Hawaii or Costa Rica.
Jon Werking
Director of Worship and Arts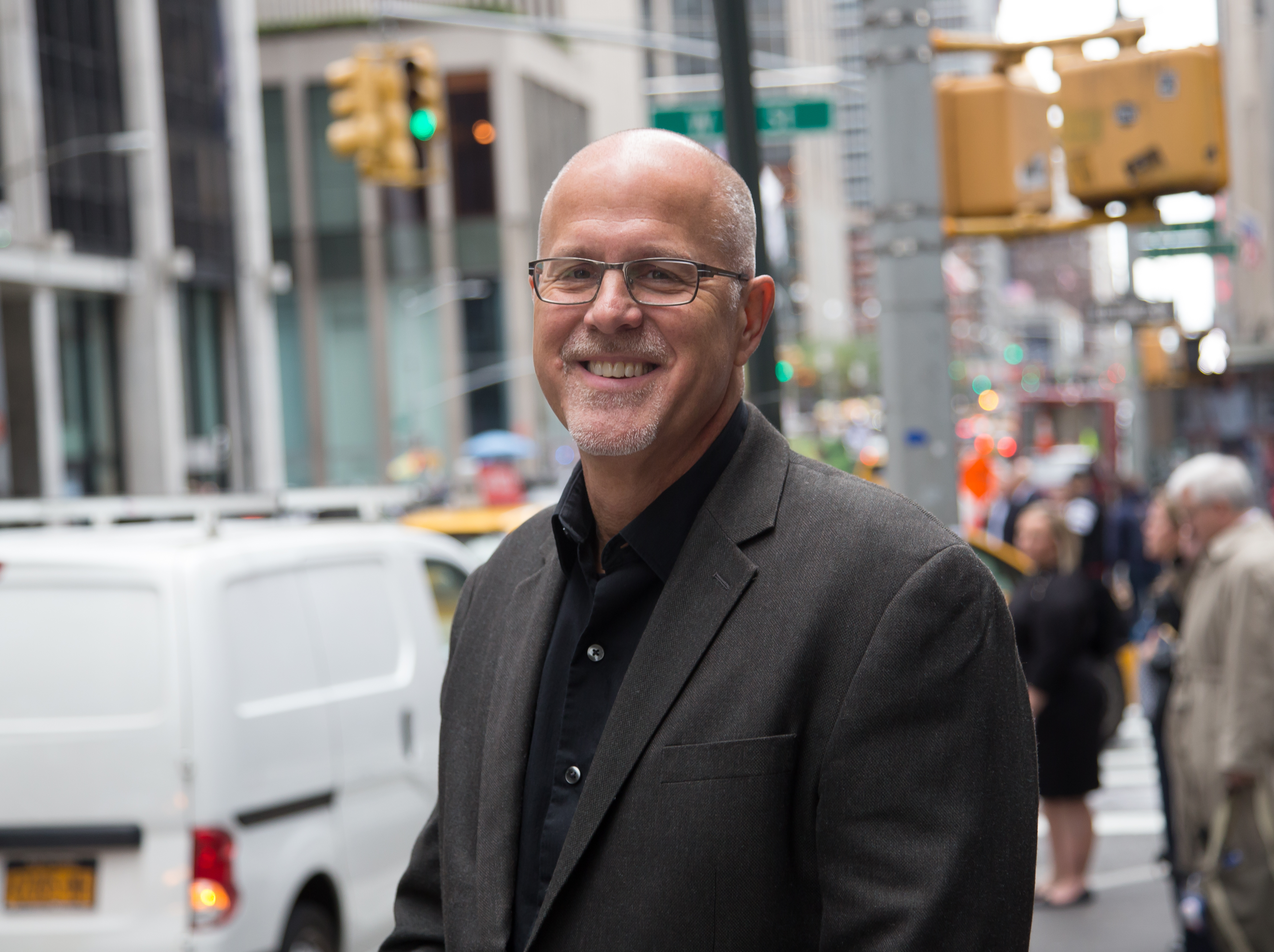 Jon was born and grew up in upstate NY (upper Hudson Valley) and came to NYC in the late 80's to pursue a career in music. Jon has been involved in Redeemer's music ministry for over 25 years and it's been one of the great blessings of his life. Jon has performed and/or recorded with The Manhattan Transfer, New York Voices, Toni Braxton, Patti LaBelle, Deborah Cox, Liza Minelli, Linda Eder, Edwin McCain, The New York Pops, The Boston Pops Orchestra, Albany Symphony, Steven Curtis Chapman, Bruce Hornsby, Roberta Flack, Michael and Randy Brecker, saxophonists Grover Washington Jr.and Bill Evans, The Drummers Steve Gadd, Neil Peart (of Rush), bassist Will Lee of the David Letterman Show. Jon is the featured pianist with the Buddy Rich Big Band on the "Burning for Buddy" tribute album/DVD. He was the in-house accompanist for the "Regis and Kelly Show" from 2005-2007. Jon and his wife Rhoda have five kids ranging in age from 9 to 23. Jon enjoys reading, bike riding, and sports of all kinds. A unique fact about Jon is that he was born with an extra thumb on his right hand which forced him to become left-handed. Jon has just finished a new solo piano CD entitled "Every Horizon".
Jenny Yun
Managing Director
Jenny is a native New Yorker—born in Brooklyn, raised in Queens, attended high school in the Bronx and works/lives in Manhattan. She received her B.S. in Human Development and Family Studies from Cornell University, her Ed.M. in International Education Policy from Harvard University and her J.D. from Fordham University.

Over the course of her career, she's worked in special education, children's health policy research, sports management, and corporate law. She joined LSQ's staff in 2019 as Director of Community Life to oversee our Community Group (CG) system and help cultivate a culture of inclusion for those looking to get more involved at LSQ. In February 2021, she transitioned into the role of Managing Director, and in this role, she manages the LSQ Staff team, helps implement the LSQ Pastor's vision for the church and directs and oversees day-to-day operations, strategic planning initiatives and implementation.