Chuck Armstrong
Assistant Pastor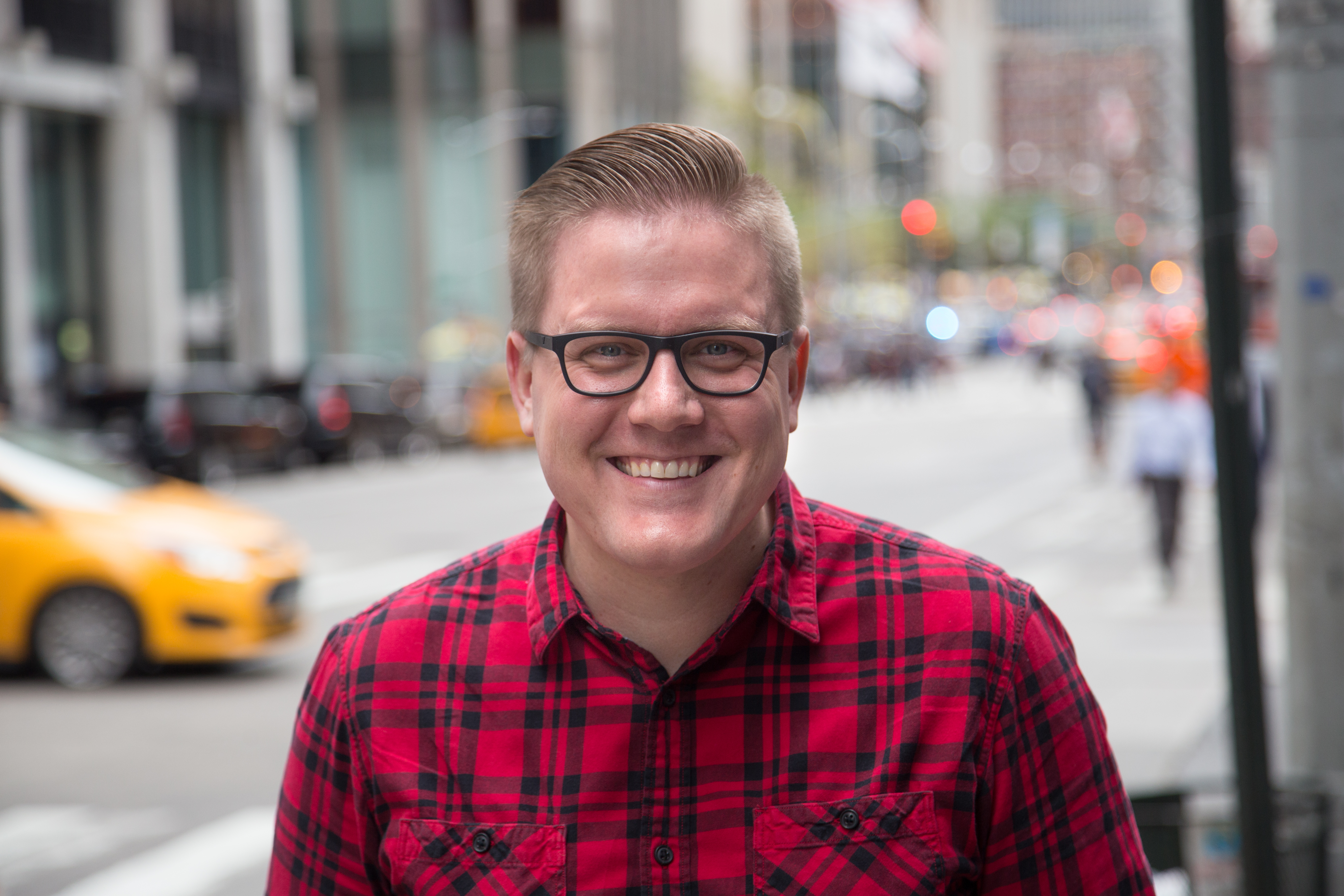 Chuck, who studied journalism at Kansas State University, worked in the radio and music industry for the last decade. In 2015, he joined the inaugural cohort of Reformed Theological Seminary's NYC campus, and has since graduated with his M.A. in Biblical Studies. He came on staff with Redeemer in September 2016, serving as Pastoral Resident for the Redeemer Lincoln Square congregation. Having been ordained in December 2018, Chuck now serves as Assistant Pastor. In this role, he works with all of the Community Groups that call LSQ their home, works closely with mercy and justice within the city, and oversees faith and work initiatives. He lives on the Upper West Side with his wife Celine, their daughter Quincy, and their cockapoo Sassy.
Jenni Bounds
Director of Children's Ministry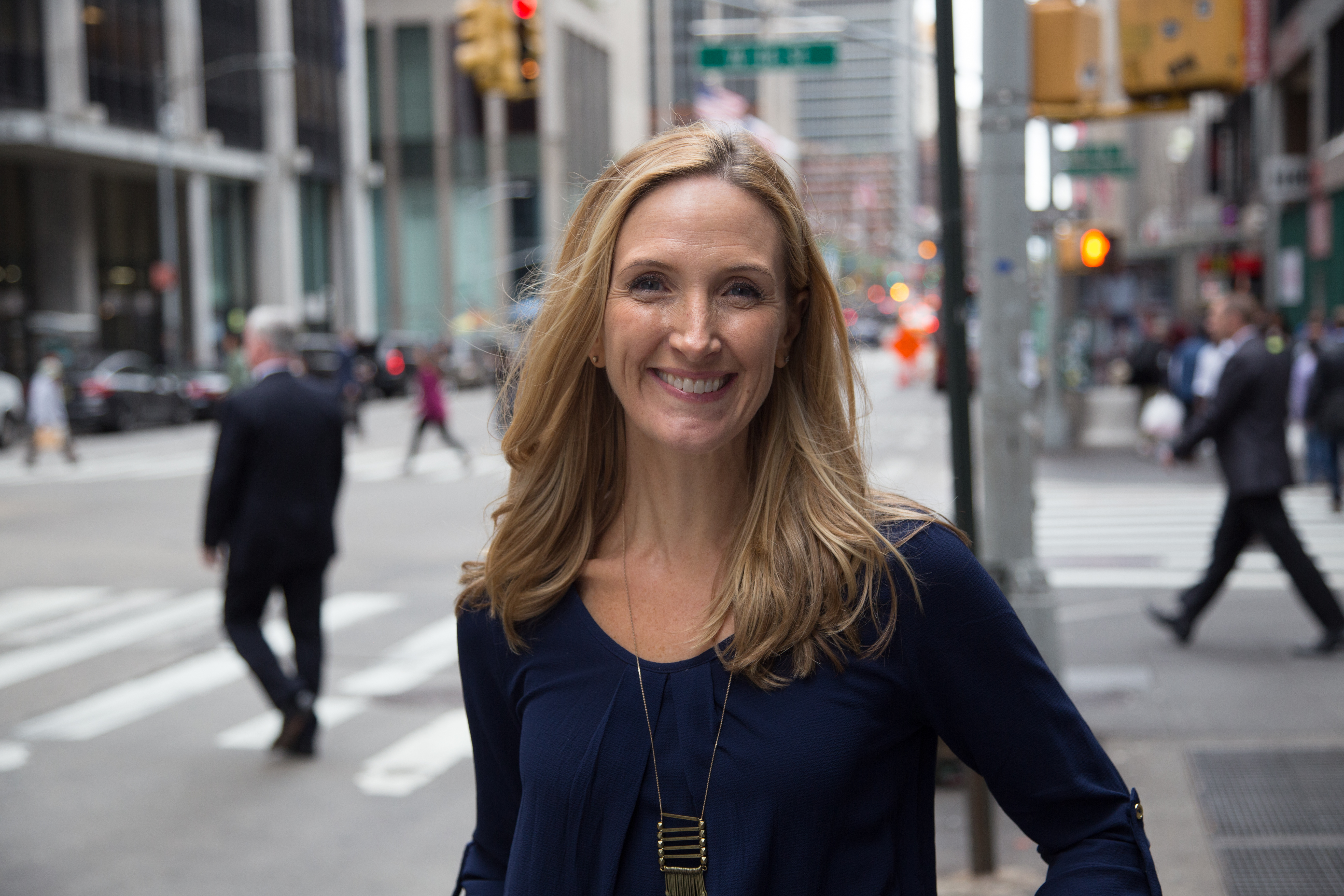 Jenni grew up in a small town in the mountains of northern Idaho. After graduating with a degree in voice performance from Furman University, she moved to NYC (and the UWS). She intended to stay for only 6 weeks—but that was 20 years ago! She's worked steadily as an actress, singer and model in theatre, film and TV, and as a makeup artist in between. Jenni has been an active part of Redeemer since moving to the city, and even met her husband, Brent, in a Redeemer Community Group. When she's not chasing after their three sons, Griffin, Wyatt and Sawyer, she's an avid half-marathoner, event planner and tennis player. As our Children's Ministry Director, Jenni helps foster an environment in which parents, families, youth and young professionals desire to share in the lives of young children and teach them about the gospel. "I love gathering people into community and connecting to others," says Jenni. "My role on the LSQ team is to gather people into Children's Ministry and connect them to some of the youngest members or our larger Redeemer community. How cool is that?" Jenni's favorite Upper West Side restaurant: "The Mermaid Inn—their fish tacos are the BEST!"
Tarina Corelli
Director of Ministry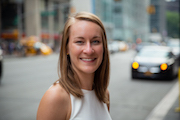 Tarina is a Richmond, Virginia native who made her way to the Big Apple after graduating with a Marketing Management degree from Virginia Tech (Go Hokies!). She began attending Redeemer immediately upon moving to NYC to start her career in advertising. After three years of account management at DDB New York, she decided it was time for a change and transitioned to working at Redeemer full-time. Tarina met her husband, Jeff, through Redeemer and they now live on the Upper West Side. In her spare time, Tarina enjoys scouting new thrift shops around the city and catching up with friends over a cup of coffee.
Iain Coston
Sunday Operations and Youth Coordinator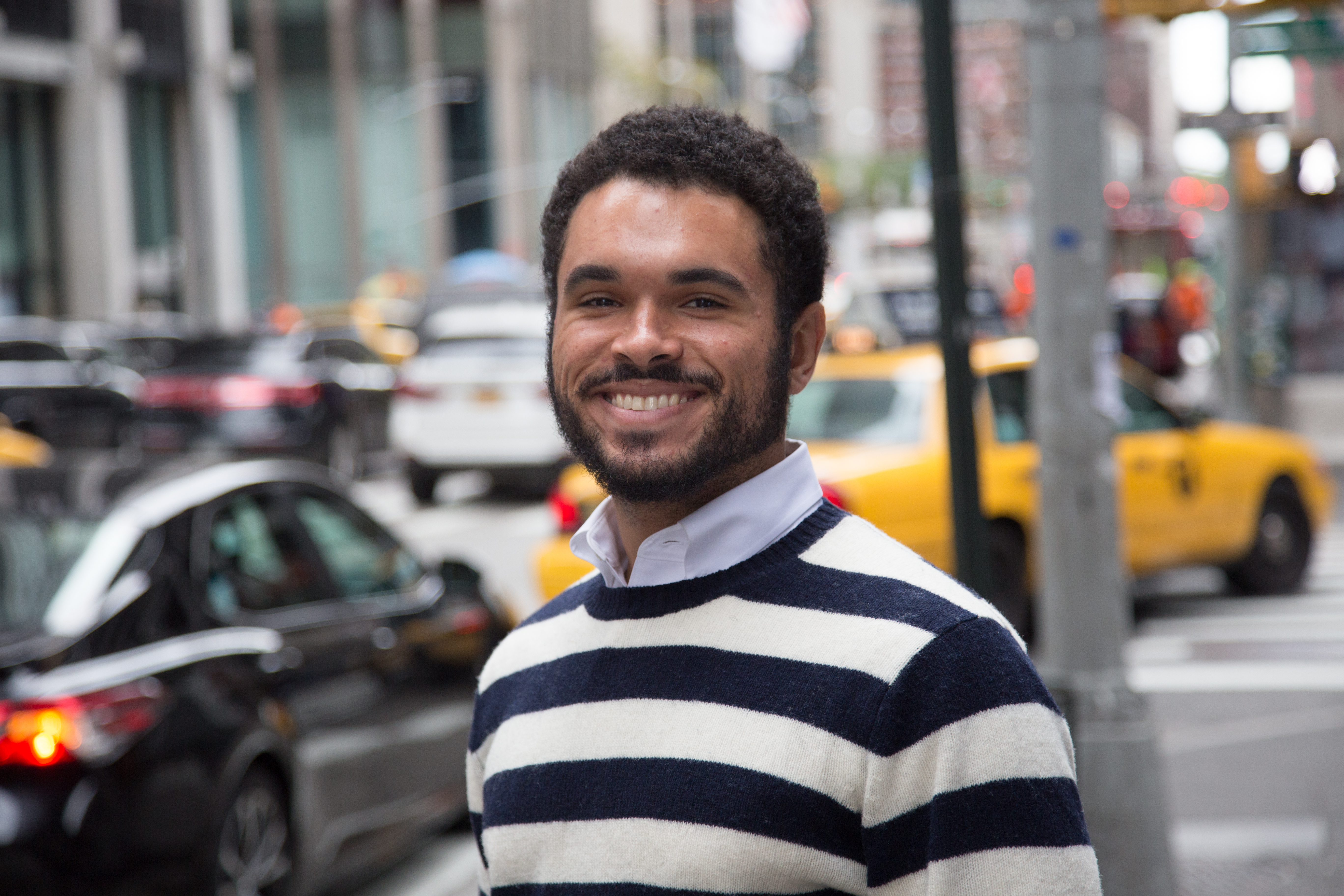 Iain is a native of San Francisco, California where he grew up rooting for the (San Francisco) Giants, 49ers, and Warriors (yes, even before the Warriors were good). After moving to New York City in 2015, Iain immediately began attending Redeemer. By August of that year he had found one of his favorite jobs – working the Children's Ministry front desk at Redeemer WS. Since joining the LSQ team in April 2017, Iain has moved from Operations of Children's Ministry to now overseeing Sunday Operations. When he's not reading Hayek or learning about business cycles, you can find him at a local diner attempting to find the best omelette in the area.
Jordan Garcia
Ministry Coordinator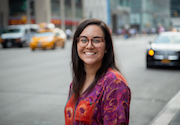 Jordan is originally from Northern California and came to New York in 2013 to study Business and Art at The King's College. Throughout Jordan's time in undergrad, she loved serving in Redeemer's Children's Ministry, and also managed a team at Chick-fil-A's Herald Square location where she served the classic Chicken Sandwich to hungry New Yorkers. After graduating from Kings, she jumped at the opportunity to join the Redeemer Lincoln Square team as Ministry Coordinator, organizing and executing the details of everything from LSQ Kids to Sunday worship bulletins. Jordan loves Disney (and even wanted to be a Disney animator for a time), and when she is not at her desk with a cup of coffee and a good playlist, you can find her at Vanessa's Dumplings (the Canal Street location is the best!), strolling through the Met, or exploring this beautiful city.
Drew Hall
Communications Specialist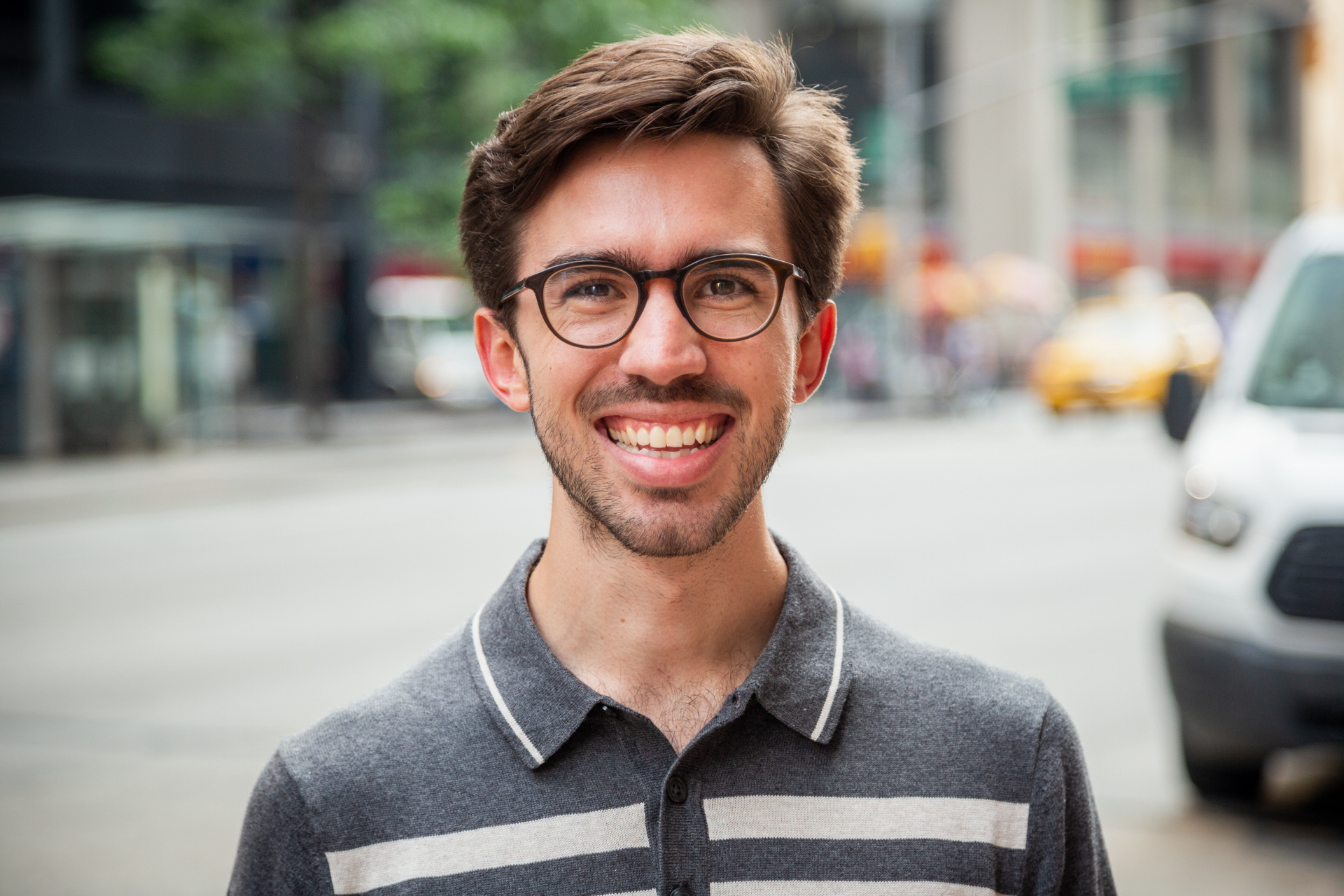 Drew is a Mississippi native, who moved to the city in 2014 after receiving a bachelor's degree in marketing and entrepreneurship from Samford University. Prior to joining staff, he worked at Warby Parker and Collectively, focusing his efforts on customer experience and social media. He lives on the Upper West Side and has been attending Redeemer since the fall of 2014. He enjoys running in Central Park, seeing Broadway shows, and exploring new coffee shops and restaurants.
Carolann Hicks
Hospitality and Connections Manager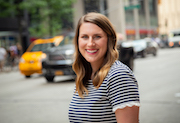 Carolann started working at Redeemer on the Rise Campaign in 2015, and in 2018, she joined the LSQ team. Carolann is a strong extrovert and loves having the opportunity to meet and connect with newcomers in the LSQ community, as well as care for and invest in all those who faithfully serve at our church. Carolann has loved cities her entire life — she grew up in Prague, Czech Republic (unbiasedly the most beautiful city in the world) and lived in Chattanooga, Tennessee (nicknamed the Scenic City) before moving to the greatest city in the world, New York City in 2014. After graduating from Covenant College, she served as a Youth Director at First Presbyterian Church, Chattanooga for six years. She currently lives in Harlem with her husband, Trey. They love exploring the city, cooking delicious meals, playing games and inviting friends into their home.
Michael has been a part of Redeemer life and ministry from its inception in 1989; and with his wife Sara and daughters Lucy and Kate, they started Redeemer Lincoln Square in April 2017. He went to NYC public school for both elementary and middle school and attended Vanderbilt University for his undergraduate work. After working at London City Mission and New Life Fellowship in Queens, he attended Gordon-Conwell Theological Seminary, receiving both an M.Div and a Th.M in Apologetics magna cum laude. He served as Pastor of Community Life at Citylife Presbyterian Church in Boston before returning to the city to start a new Reformed University Fellowship. His Ph.D. is from the Vrije Universiteit Amsterdam in Computational Linguistics applied to Historical Theology. Sara is a Pediatric Nurse Practitioner working in school-based health in Harlem.
Jon Werking
Director of Worship and Arts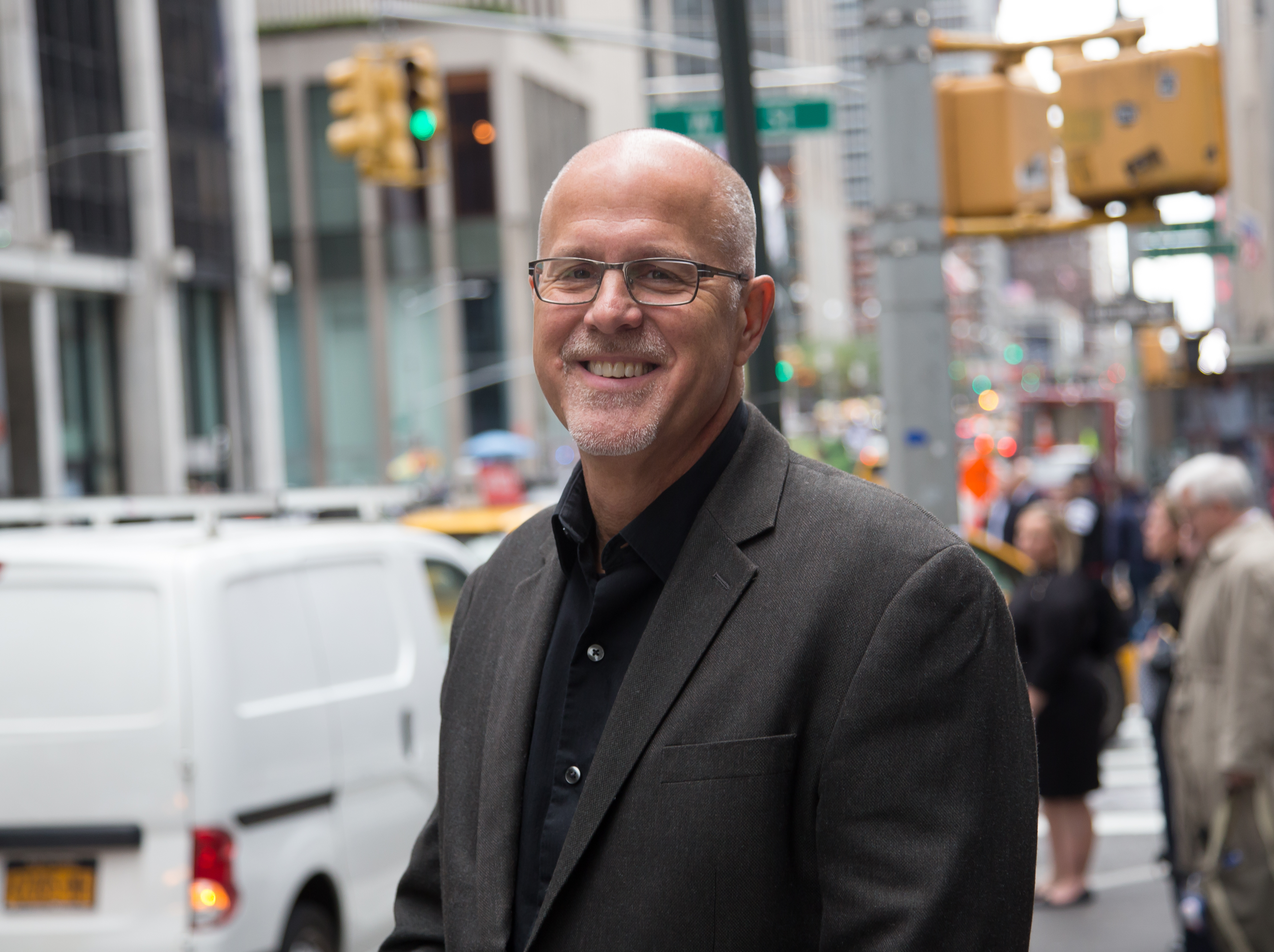 Jon was born and grew up in upstate NY (upper Hudson Valley) and came to NYC in the late 80's to pursue a career in music. Jon has been involved in Redeemer's music ministry for over 25 years and it's been one of the great blessings of his life. Jon has performed and/or recorded with The Manhattan Transfer, New York Voices, Toni Braxton, Patti LaBelle, Deborah Cox, Liza Minelli, Linda Eder, Edwin McCain, The New York Pops, The Boston Pops Orchestra, Albany Symphony, Steven Curtis Chapman, Bruce Hornsby, Roberta Flack, Michael and Randy Brecker, saxophonists Grover Washington Jr.and Bill Evans, The Drummers Steve Gadd, Neil Peart (of Rush), bassist Will Lee of the David Letterman Show. Jon is the featured pianist with the Buddy Rich Big Band on the "Burning for Buddy" tribute album/DVD. He was the in-house accompanist for the "Regis and Kelly Show" from 2005-2007. Jon and his wife Rhoda have five kids ranging in age from 9 to 23. Jon enjoys reading, bike riding, and sports of all kinds. A unique fact about Jon is that he was born with an extra thumb on his right hand which forced him to become left-handed. Jon has just finished a new solo piano CD entitled "Every Horizon".
Joseph Yu
Assistant Pastor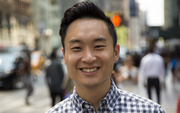 Joe grew up in Seoul, Korea, and lived in the suburbs of Boston and Connecticut before coming to New York City in 2010. He attended University of Connecticut (Go Huskies!) where he studied ecology and evolutionary biology, and Gordon-Conwell Theological Seminary, where he received a M.Div. In college he became a Christian, decided to pursue vocational ministry, and met his wife, Helen. They were married in 2010 and have a son, Allan. Joe worked with RUF City Campus Ministry in the city for four years before coming on staff at Redeemer as the Youth Ministry Director. He then worked alongside Community Groups as a Community Group Director for Redeemer West Side. Now, as Assistant Pastor at LSQ, Joe oversees pastoral care and discipleship, and he is particularly passionate about helping people see the relevance of the gospel in their lives. Joe enjoys cooking, hanging out with his family, watching nature documentaries, and dreaming about going on a backpacking trip through Asia.
Jenny Yun
Director of Community Life
Jenny is a native New Yorker—born in Brooklyn, raised in Queens, attended high school in the Bronx and works/lives in Manhattan. She received her B.S. in Human Development and Family Studies from Cornell University, her Ed.M. in International Education Policy from Harvard University and her J.D. from Fordham University.
Over the course of her career, she's worked as a special education teacher, children's health policy researcher and in sports management, and most recently she's spent over a decade as a practicing attorney. In her role as Director of Community Life, Jenny will be managing and overseeing our important LSQ Community Group (CG) system, helping us cultivate a culture of inclusion for those looking to get more involved at LSQ, and teaching, growing, and caring for individuals in our church.